uhf.at

Celebrating 44 years of activity on UHF by OE8FNK
Archived info about: El Cuatro EC24

A Simple FM Transceiver for 24GHz
Update Dec. 26, 2020

DUBUS 4/2020 was released in Dec. 2020.,
A detailed description including circuit diagram and lots of details can be found
in Dubus 4/2020, and will be released after 3 months here.


(To subscribe to DUBUS, the bilingual magazine for the serious VHF and up operator,
click here: www.dubus.org)

EC24-r3: Availability see bottom.
EC24-r3: There were only minor changes from the DUBUS article. It is identical
to EC24-r2, except for the placement of the IF-connector and other minory
changes due to make it easier to assemble. The 24GHz part is unchanged.
The PCB is much shorter than the original, only 48mm x 74mm, the EC24-r2
was 48mm x 92mm.

Default Frequencies for TX and RX:
Region
TX QRG FM [Mhz]
TX QRG CW [Mhz]
LO QRG [Mhz]
Region 1
24049,500
24048,150
23904
Region 2
24192,500
24192,150
24048
Region 3
24020,500
24020,500
23876
Power Measurement
Power output was measured with HP 435A Power meter und HP 8481A power sensor, the
power was shown to be abt. 1/2mW or 500 microwatt. Another PCB was measured to
550 microwatts, and according to the documents of the former owner the power sensor
shows 2dB less at 24GHz, so this is pretty close to the "abt. 1mW", which was
originally also measured on a HP spectrumanalyzer.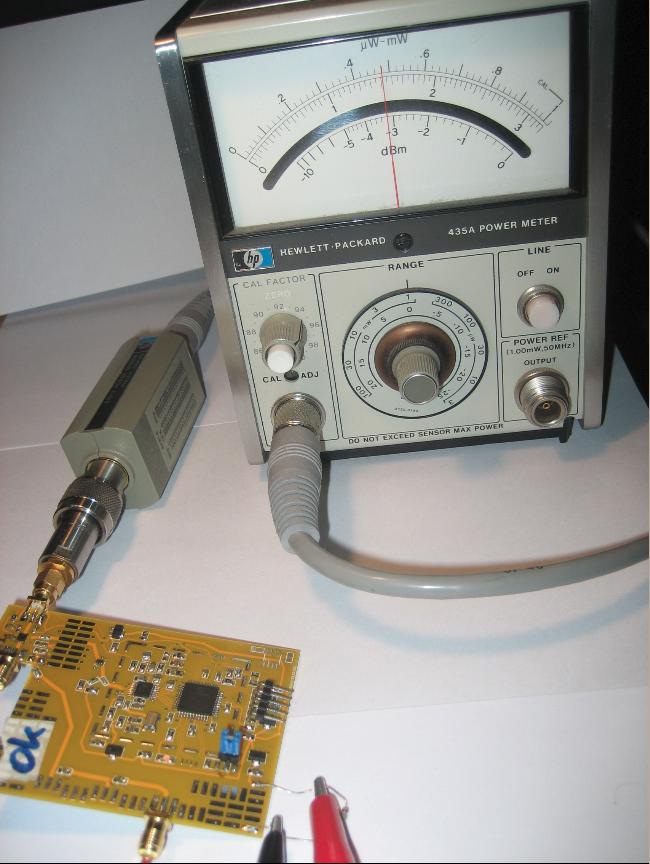 Update: Power of the Rogers PCB was measured to 0,8mW (+2db correction) = 1,3mW.
Noise figure is estimated to 15-20db.

Availability:

EC24x is no longer available. Business closed, retired.



back to uhf.at homepage